We are a Buderim based Junior Rugby Union Club, playing in the Sunshine Coast Rugby Union Junior Competition.
We welcome children from all schools to enjoy our wonderful team environment and facilities.  Our clubhouse and playing fields are situated on the beautiful grounds of Matthew Flinders Anglican College, on Ballinger Road in Buderim.
You do not have to attend the school in order to play for the junior rugby club.
Players and their families will become a part of our broader rugby club family and we're confident you'll enjoy being involved in many of the fun events we plan for the season for both children and older family members.  Children will learn to embrace our core values of integrity, courage, innovation, excellence and respect.
We run mixed teams to cater for children aged 5 to 12  (age groups U6 – U12).
Under 6s  and Under 7s play touch rugby.
Contact rugby is safely introduced at U8 and minimally contested scrums are introduced at U10.
All coaches and match officials will be aided to meet minimum training qualifications to ensure player safety is paramount.  Contrary to popular belief, there is a lower proportion of  injuries in Rugby aged 6-13 than in Soccer.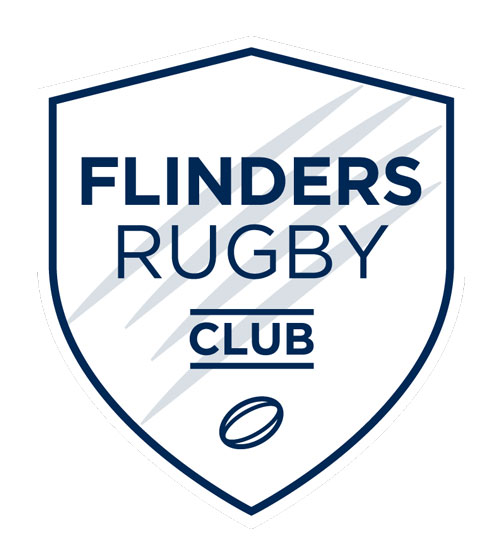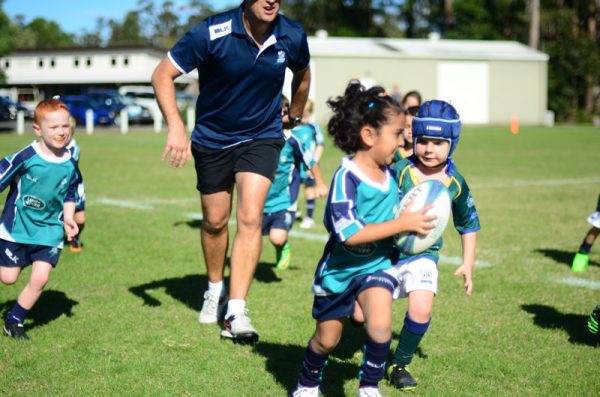 GAMES
Rugby Sevens Carnivals kick off the Season towards to the end of Term 1.
Regular Season Games are on Saturday mornings during term 2 and 3.
Training  starts from 14th February, but check with your individual team for more details.
Sign up via the top of page link.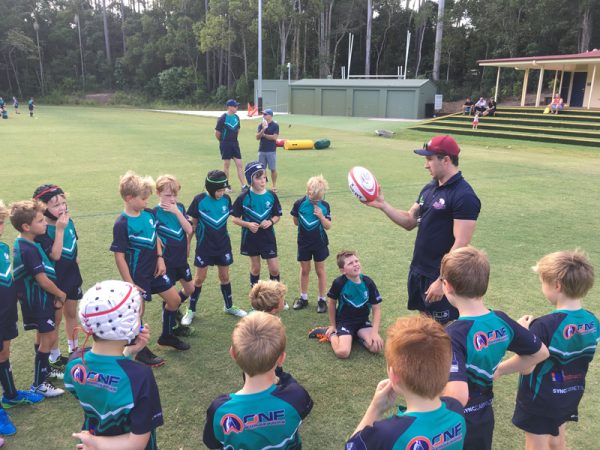 TRAINING
Training  starts from 17th February, but check with your individual team for more details.
Make sure you download Stack Team App and join Flinders Rugby Club to ensure you get notifications from your team.  Subscribe to notifications for your age group.  Speak to your team manager or coach if you are unsure about how to do this.
Training is on Monday evenings from 3.30 / 3.45pm – 5pm for ages U10 – U12
And on Thursday evenings 3.30 / 3.45pm – 4.30 / 5pm  for ages U6 – U12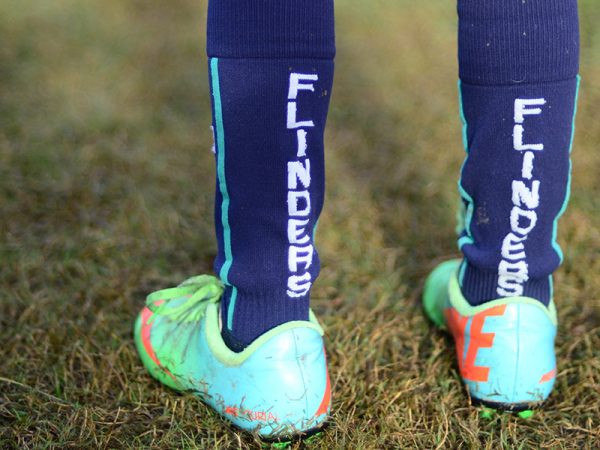 ALL MEMBERS
All members will receive a playing jersey,  training jersey,  shorts,  socks, boot bag and cap which are yours to keep.
Additional Shorts, socks, backpacks, supporter gear and other merchandise are available via our uniform store.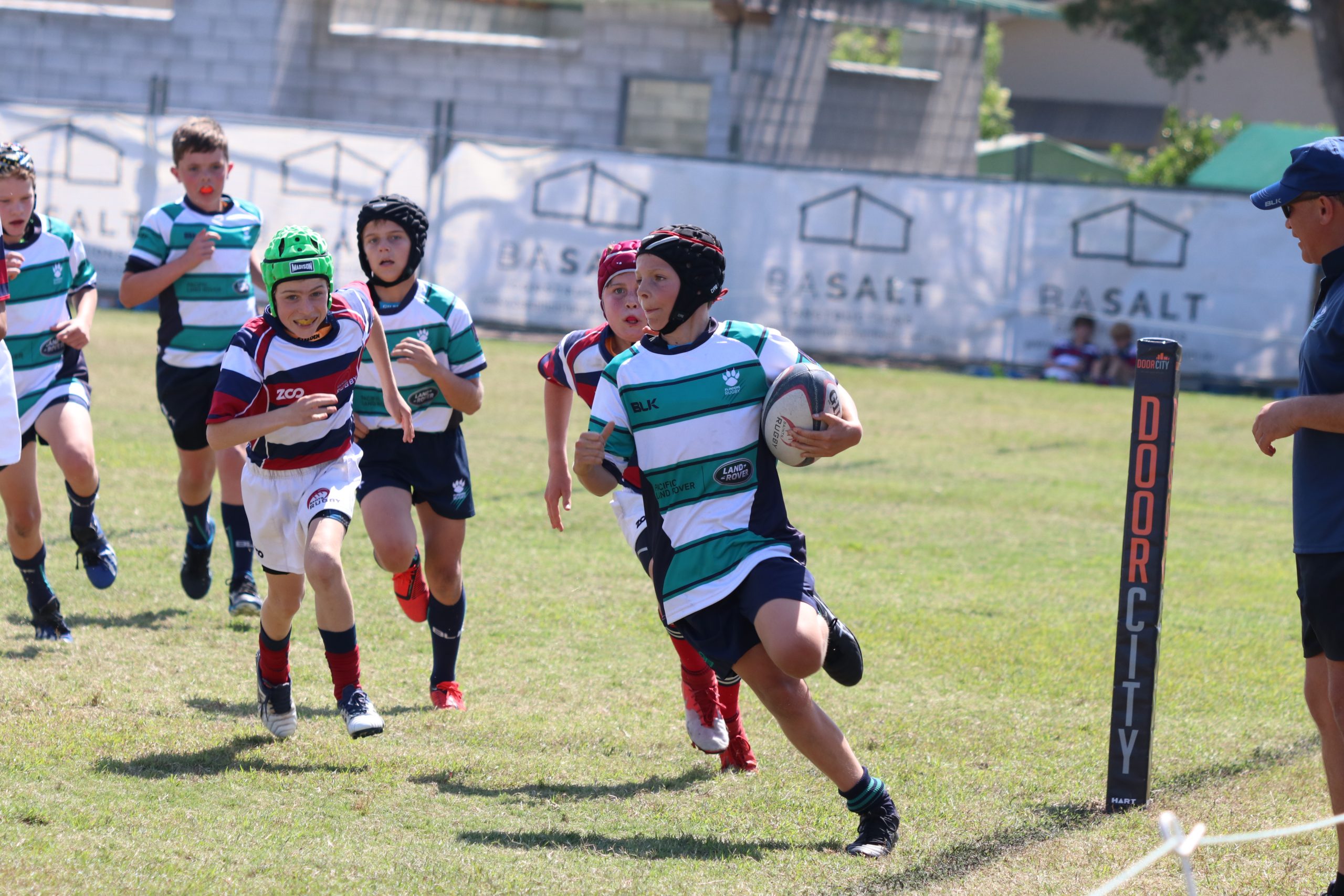 FEES
We offer exceptional value at $200 for U6/7 and $275 for all other age groups.
This includes the $200 rugby association and insurance fees we must pay for each player, and $136 of kit inclusions subsidised by the club and it's generous sponsors.
Our sponsorship and fundraising allow the fees to stay low and represent great value to our members without the need to purchase extra items other than boots and mouthguard.  We are always open to new sponsors coming on board, so please get it touch if this interests you.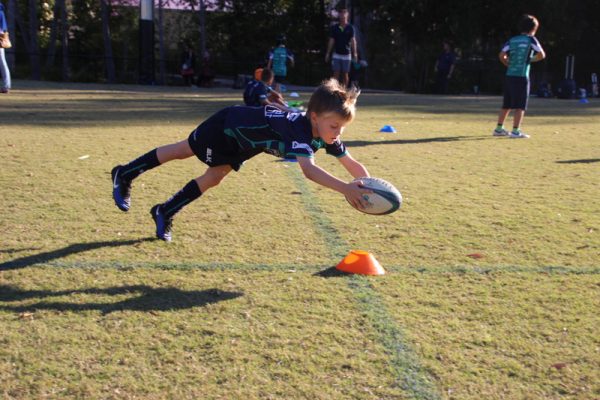 RUGBY ACCESS
Rugby Access packages are available on application for a fee reduction or waiver
(subject to limited numbers)
Please contact the club president to discuss or apply for financial hardship or excellence support.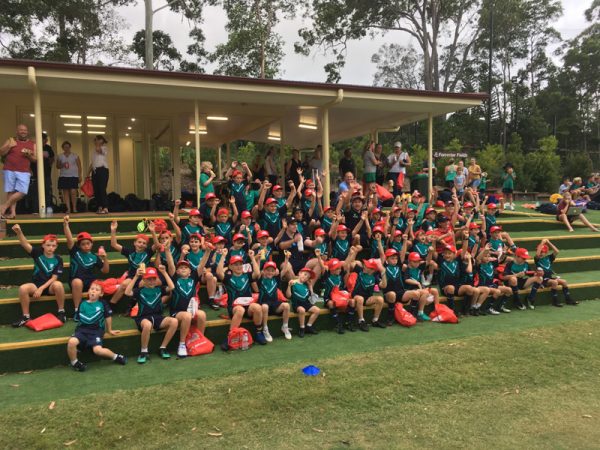 RUGBY CAMPS AND TOURS 2022
Rugby Tours will be arranged each season, along with group tickets to Wallabies and Reds games.
Pre-Season 2 day training camp with sleepover will take place for U10 upwards at MFAC in January 2022 – open to members and non-members.
Pre-Season 1 day training camp will take place for U8/U9.
U12s will travel to compete in The Armidale School Rugby Carnival from 8th to 10th April.
Parent and player social events are also organised each season.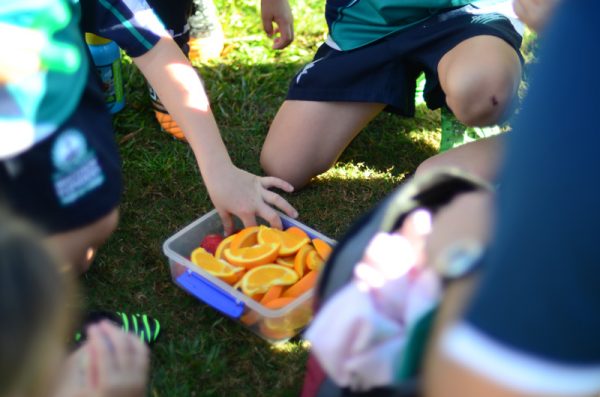 WEDNESDAY NIGHT
Wednesday night is Family Feed and School Rugby.
Keep an eye out for dates of home school rugby games where you can enjoy a great atmosphere, grab a delicious feed for you and the kids and watch some enthralling rugby.
Please don't hesitate to contact us if you have any queries about joining our rugby family.
We will also happily provide assistance to any parents wishing to become involved in coaching and team managing, no matter what your sporting background is.