JOINING FEES AND SIGN UP PROCESS
Age groups are based on year of birth, for the 2022 Season:
those born 2016 or earlier are in the under 6 age group (touch rugby) – fees $200
those born 2015 are in the under 7 age group (touch rugby) – fees $200
those born 2014 are in the under 8 age group – fees $275
those born 2013 are in the under 9 age group – fees $275
those born 2012 are in the under 10 age group – fees $275
those born 2011 are in the under 11 age group – fees $275
those born 2010 are in the under 12 age group – fees $275
It is possible for players to play in a different age group to their year of birth according to Rugby Australia dispensation policies.  See our FAQs for more information.
Registration fees are used to pay association, state and insurance fees.  These fees total approximately $200 per player that the club must pay.   The remainder goes towards kit supply and running costs of the club.  All registrations are subsidised heavily by the club and its generous sponsors to encourage our members to get involved in and stay in rugby.  The majority of funds raised by the club comes from sponsorship, donations, money raised at home games and other fundraising events.
---
FairPlay Vouchers (formerly known as the Get Started voucher) are provided by the Queensland State Government to assist parents, carers or guardians with the cost of sport & active recreation (membership/registration fees etc).  Vouchers are valued up to $150; and there is a limit of 1 voucher per child per calendar year.  If you are successful in obtaining a FairPlay voucher, it can be used towards your child's 2022 registration fees. To check if your family is eligible go to the following webpage: www.qld.gov.au/fairplayvouchers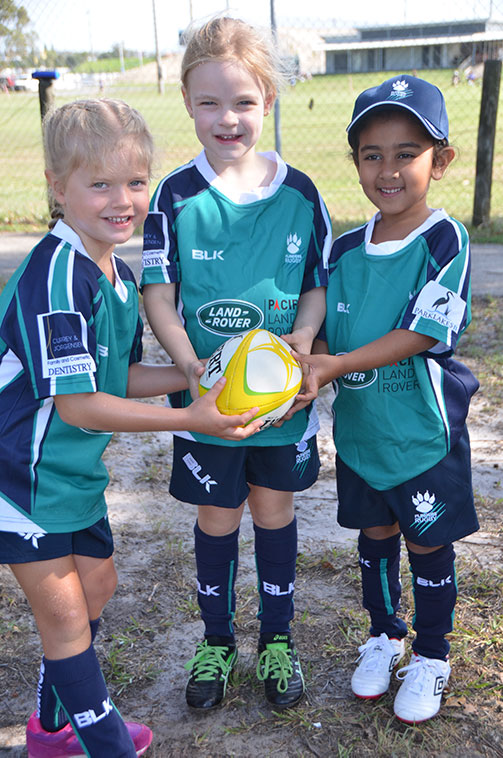 HOW TO JOIN
To join Flinders Rugby Club, go to:
https://myaccount.rugby.com.au
or download the Rugby Xplorer App on Google Play or the Apple App Store
Enter your email address to check if you have an account to sign in, or to create a new account
Click on register, then PLAY RUGBY / Find a Club
Search for Flinders Rugby Club (NOT Matthew Flinders Anglican College)
Follow the prompts
To register as parent or additional player with a linked account:
Click on register
Click on link a new person
Follow the prompts
If you do not have a current blue card, details of how to apply are on the TeamApp under documents.
That's it, you are done.  Welcome to the club!
All communications are via TeamApp
and then  search for Flinders Rugby. Select the teams you wish to view, enter your name and you will be approved by the admin.